Automatic Bottle Water Rinsing Machine
VKPAK's automatic bottle washing and filling machines equip a pharmaceutical grade automatic bottle washing machine, which can locate, covey and flip bottles, It washes bottles by gas, water or detergents. After rinsing bottles, they will be ready to be filled. There are different types of bottle washing machines: automatic bottle air washing machine, automatic bottle water washing machines. The cabinet rinser provides the high-tech manufacturing process a superior cleaning feature. VKPAK's automatic bottle rinsers are not restricted by the size of bottles that we are able to provide the factories of pharmacy, bio-tech and food various rinsing, filling and capping machinery programs.
Bottle water rinser and air rinsers are all suitable for glass and plastic bottles, and they are also capable of dealing with big size bottles, not like those with fixed specifications. The user-friendly operation allows to easily switch other types of bottles without manual adjustments. When bottles are conveyed to the automatic bottle washing machines, they will be flipped upside down to process with high efficiency. The cabinet type coverage of the machine is transparent, so the washing process can be seen directly to make sure the quality and safety. The machines designed for pharmacy can meet the production needs of pharmaceutical, food, biotech and technological industries
Description
Automatic bottle washing machines have steel gripping holders to flip the bottle and to clean the inside. Bottle air rinser and bottle water rinsers are available in options to clean bottles according to the needs of clients. Automatic bottle air rinsers are designed for some bottles that cannot be washed by water, such as that of pharmacy, detection agent, injection, medical liquid, healthy food, beverage, and automatic gas blowing bottles for serum. After filtering and cleaning the air in the bottle, the machines exhaust the dirty air that can keep the machines form being contaminated. After automatic bottle washing machines wash and dry bottles by water or other liquids, they convey the bottles to be filled and be packaged.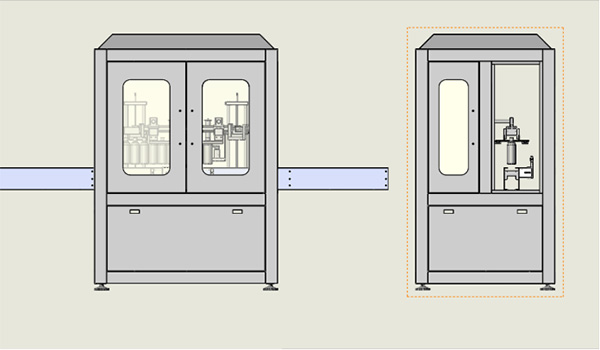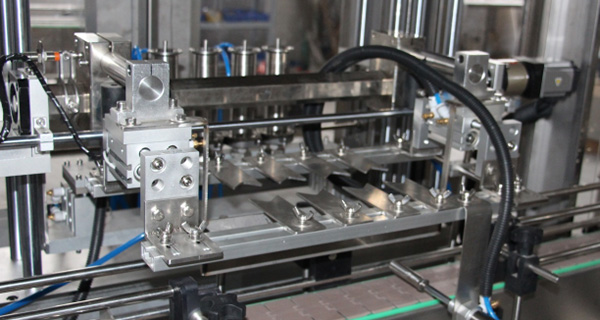 Bottle Clamping Device
It can clamp bottle mouth or body depending on bottle shapes and material.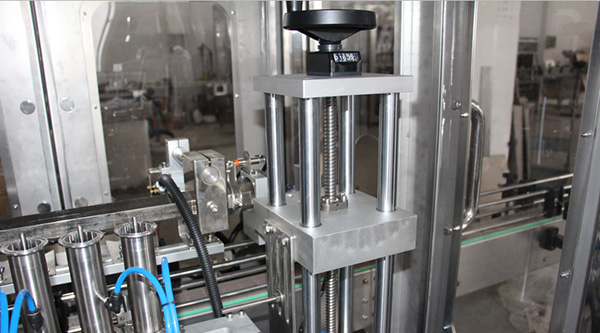 Height adjustment with TBI screw leads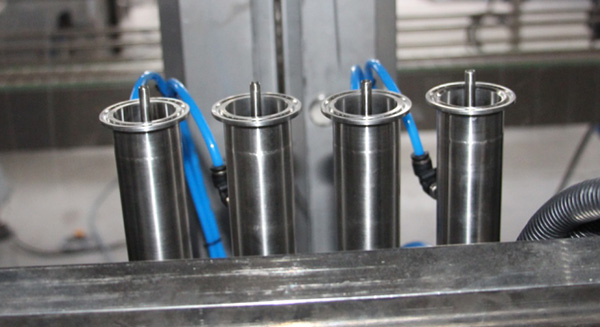 Blowing and sucking nozzles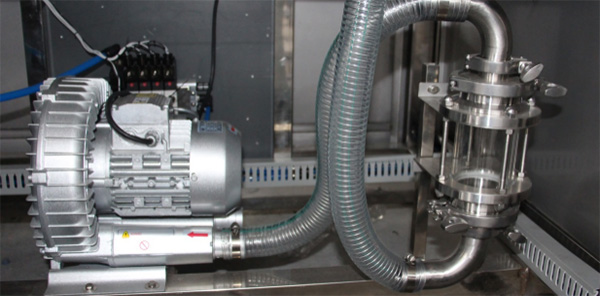 Sucking Pump System and air filter