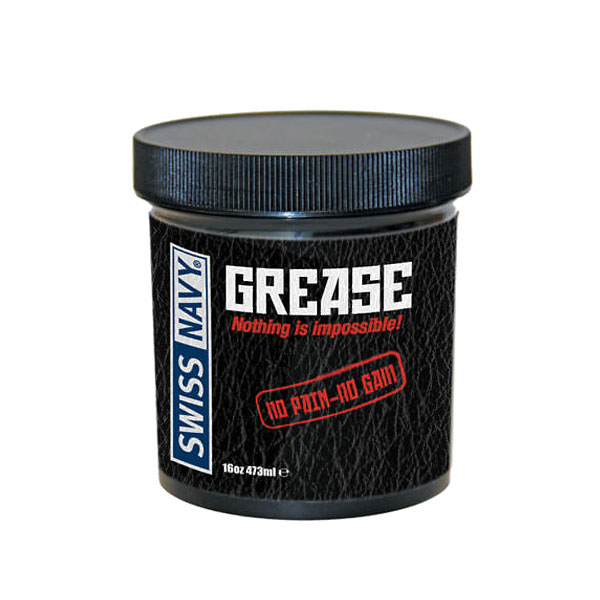 Grease is a semisolid lubricant. Grease generally consists of a soap emulsified with mineral or vegetable oil. The characteristic feature of greases is that they possess a high initial viscosity, which upon the application of shear, drops to give the effect of an oil-lubricated bearing of approximately the same viscosity as the base oil used in the grease.
Greases are applied to mechanisms that can be lubricated only infrequently and where a lubricating oil would not stay in position. They also act as sealants to prevent ingress of water and incompressible materials. Grease-lubricated bearings have greater frictional characteristics because of their high viscosity.[From Wiki]
Our auto grease filling machine has tin lifting arrangement which is provided for efficient grease lifting purposes. This auto grease filling machine is electro pneumatically operated and made by using excellent grade stainless steel. Our auto grease filling machine is widely demanded in packaging lines of different industries for providing smooth packaging operation and high accuracy. Furthermore, it is also equipped with volumetric filler and transfer conveyor.
When you are filling grease there are several types of filling machines you may choose.
VKPAK designs and builds filling machines and packaging equipment for grease.
Our grease filling machines are designed to meet the changing needs of the grease industry. We manufacture the ideal machinery to handle your grease filling needs and meet your production goals.
Grease and lubricants obviously come in different viscosities, such as motor oils. However, other oils, from essential oils to lubricants and greases, will extend the range of viscosity even farther than what might be seen in a range of motor oils. Though viscosities vary, most packagers in this industry will use a pump or piston filler to help move the product through the machine to the bottles in an efficient manner. Rinsing machines may be used if bottles accumulate debris during manufacture, delivery or storage, but are not always a necessity in the industry. Bottle cappers will usually include a spindle or chuck capper for the popular continuous thread cap, though other capping machines may be seen on occasion. Many panel type labelers will be used for oils and lubricants, but front, front and back or even wrap may be seen as well. Complete filling solutions for grease and lubricants are available as tabletop systems for small producers, completely automated lines.
Grease Sample
The sample only shows part of the bottles. Our grease filling machine is suitable for all kinds of plastic and glass round bottles, square bottles and special-shaped bottles, etc.
Videos
All machinery suitable for:

Grease
Grease Filling Machines
---
The filling machine is specially made for liquid with paste such as tomato paste, honey, jam, gel, peanut butter, oil etc. The automatic grease filling machine adopts Japanese Mitsubishi PLC program system to control. The machine adopts piston pump and for filling. By adjusting the position pump, it can fill all of the bottles in one filling machine, with quick speed and high precision.
Capping Machines
---
Labeling Machines
---
Can't find what you were looking for?
Need a custom solution?