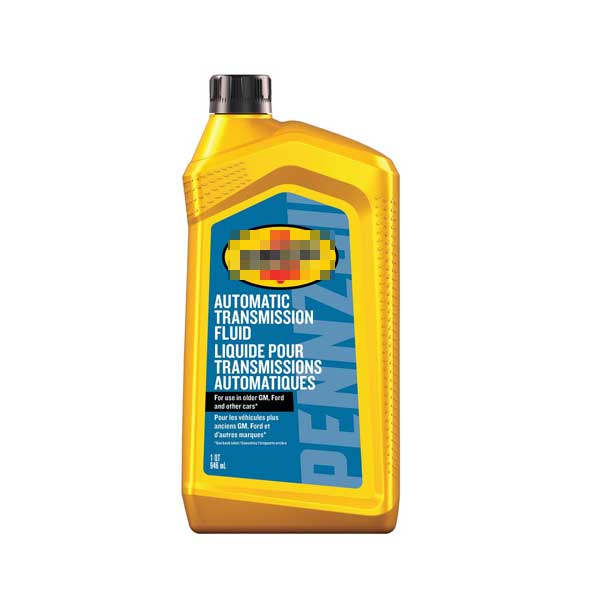 A lubricant is a substance, usually organic, introduced to reduce friction between surfaces in mutual contact, which ultimately reduces the heat generated when the surfaces move. It may also have the function of transmitting forces, transporting foreign particles, or heating or cooling the surfaces. The property of reducing friction is known as lubricity.
Typically lubricants contain 90% base oil and less than 10% additives. Vegetable oils or synthetic liquids such as hydrogenated polyolefins, esters, silicones, fluorocarbons and many others are sometimes used as base oils. Additives deliver reduced friction and wear, increased viscosity, improved viscosity index, resistance to corrosion and oxidation, aging or contamination, etc.[From Wiki]
VKPAK offers liquid lubricant filling solutions.
Although petroleum oil filling is a subset of the automotive products industry, there many distinct producers of motor oil with packaging operations that only fill motor oil and none of the other automotive products such as cleaners, additives, etc.
Filling machines for the oil and lube business are the same as those used to fill liquid soaps. Depending on the range of viscosities of the producer's product line, a piston filling machines is generally used. A product line that includes heavy greases would definitely use a piston filler. A product line that only fills lighter motor oils can be filled in a piston filler, or a servo pump machine. Because these products are sold volumetrically, the overflow filling machine is used infrequently as the container might possibly give away product due to expansion of the container under pressure. Although the piston filler is a more common machine in this industry, the servo pump filling machine has found increasing favor because petroleum based oils volumes vary significantly with ambient filling temperature and piston fillers require more adjustments in this regard.
When you are bottling lubricant there are several types of filling machines you may choose.
VKPAK designs and builds filling machines and packaging equipment for lubricant.
Our lubricant filling machines are designed to meet the changing needs of the lubricant industry. We manufacture the ideal machinery to handle your lubricant filling needs and meet your production goals.
Oils and lubricants can range in viscosity from very low to very high, which in turn means the packaging machinery used for the multitude of items in this industry will vary widely as well. For example, when filling an oil or lubricant, an overflow filling machine might be used for products in clear containers that require a consistent, level fill. On the other hand, a pump or piston filling machine may be used for thicker, more viscous oils and lubricants. VKPAK will manufacture the ideal packaging equipment for your oil or lubricant.
We manufacture these machines using quality measures as per standards. It is proficiently equipped with adjustable volume control and bottom-up filling assembly and filling speed differs with volume. Our offered lubricant filling machine is work on volumetric principle. Our company provides the right lubricants for your machinery. This gives our research and lubricant formulators the ability to build leading-edge lubricants from the ground-up, making our products highly effective in the equipment they lubricate, meeting or exceeding their stringent demands. Lubricant filling system generally uses to fill plastic bottles, glass bottles, and metal containers. These machines are appropriate to fill all types of oils such as lubricant oil, edible oil, essential oil, cooking oil, vegetable oil, engine oil, motor oil.
All machinery suitable for: Lubricant 
Lubricant Filling Machines
---
We are leading manufacturer and exporter of lubricant filling machine and our product is made up of good quality.
Lubricant filling machine offered comes precisely designed and developed so as to effectively handle the filling needs of lubricants in the oil industry.
The machine comes with stainless steel contact parts as well as high-performance piston pump support for accurately meeting the filling requirements.
The automatic lubricating oil filling equipment used PLC program control, it can feed and count the bottle, auto tare weighing automatically. This automatic lubricating oil filling equipment always used for high request of measure, such a lubricating oil, daily chemical, chemical products and high extra value liquid weighing filling machine. The lubricant oil filling machine has high degree of automation, accurate measure. Each filling head has automatic wighting feedback system. Filling volume can be adjusted uniformly or individually to make sure measure are same.Whole machine manufactured according to GWP standard request, all joints uses easy joint ways, easy to disassemble and clean.Material contact surface used 316 stainless steel, other parts are all made of 304. VKPAK is Manufacturer and Suppliers in China,and specialized in providing you with automatic lubricating oil filling equipment, lubricant filling machine and so on.
For questions regarding the packaging of oil and lubricants, including the correct filling machine for your product, contact VKPAK.
Capping Machines
---
Labeling Machines
---
Can't find what you were looking for?
Need a custom solution?