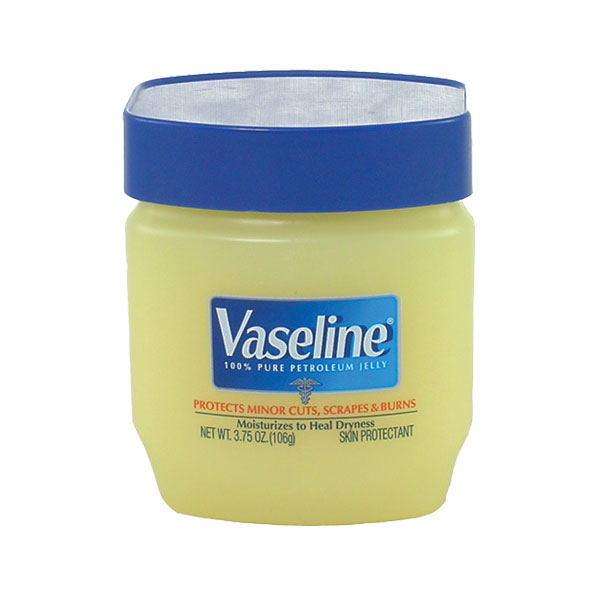 Vaseline is an American brand of petroleum jelly-based products owned by British-Dutch company Unilever. Products include plain petroleum jelly and a selection of skin creams, soaps, lotions, cleansers, and deodorants. Most uses of petroleum jelly exploit its lubricating and coating properties, including use on dry lips and dry skin.[
From Wiki
]
Vaseline is a thick liquid product that requires the use of filling and packaging machinery that can handle high-viscosity fluids. At VKPAK, you'll find vaseline filling machines along with many other types of packaging equipment to meet your facility's individual needs, including customizable systems of conveyors, cappers, and labelers. We'll help you determine which equipment is right for your application and assist with installation and setup.
When you are bottling vaseline there are several types of filling machines you may choose.
VKPAK designs and builds filling machines and packaging equipment for vaseline.
Integrate A Complete System Of Vaseline Filling Machine
High-viscosity products like petroleum jelly require specific types of equipment to efficiently fill containers. Our vaseline filling equipment is designed to handle this product, with full customization available to meet your specifications. Depending on the amount of space available and other demands, we'll help you design a configuration that works the best for you. We also offer several other types of machines to help complete the packaging process.
After the liquid filling process, cappers can fit containers with custom-fitting caps, labeling equipment can place branded labels with custom images and text, and conveyor systems can carry products from the beginning of the filling process to the end of the production line at custom speed settings. Using a combination of this equipment can give your facility what it needs to stay productive for many years throughout the entire packaging process.
Our petroleum jelly liquid filling machines are designed to meet the changing needs of the vaseline industry. We manufacture the ideal machinery to handle your vaseline filling needs and meet your production goals.
Get Customized Equipment For Your Production Line
VKPAK offers a wide range of customization options for petroleum jelly filling machines and other products in our inventory. Choose from many different configurations, setups, and sizes to complete your liquid packaging system. Our team of experienced technicians can work with you to select the best equipment for your facility and design a complete customized system that gives you the best result.
To start with the design and implementation of a complete system of petroleum jelly filling machinery and other liquid packaging products from us, contact VKPAK for help with your system today. We also offer other services in addition to reliable products to help ensure you get the most out of our products. Our full list of services includes installation, field service, performance improvement, high-speed cameras, and leasing. A combination of these services and a selection of our equipment can give your production line what it needs to give you consistent results for many years. You'll benefit from reduced breakdown risks, and maximize the longevity of your facility.
All machinery suitable for: Vaseline
Vaseline Filling Machines
---
Capping Machines
---
Labeling Machines
---
Can't find what you were looking for?
Need a custom solution?