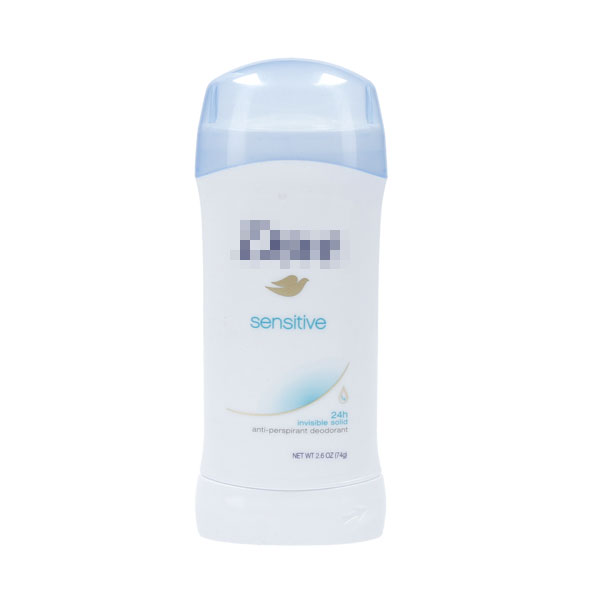 A deodorant is a substance applied to the body to prevent or mask (hide) body odor due to bacterial breakdown of perspiration in the armpits, groin, and feet, and in some cases vaginal secretions. A subclass of deodorants, called antiperspirants, prevents sweating itself, typically by blocking sweat glands. Antiperspirants are used on a wider range of body parts, at any place where sweat would be inconvenient or unsafe, since unwanted sweating can interfere with comfort, vision, and grip (due to slipping). Other types of deodorant allow sweating but prevent bacterial action on sweat, since human sweat only has a noticeable smell when it is decomposed by bacteria.
When you are bottling deodorant there are several types of filling machines you may choose.
VKPAK designs and builds filling machines and packaging equipment for deodorant.
Our machine is designed for the filling of deodorant in pre-formed plastic cups and containers of various shapes with sealing of pre-cut aluminum foil lids and capping with a plastic lid. The important point for filling deodorant is saving of cheese grain, high accuracy of dosing and high productivity.
When your business deals with filling molten liquids into containers, you know that you need specialty equipment to get the job done. That's why at VKPAK, we're proud to offer all of our customers the equipment they need to make their packaging lines as efficient as possible. We supply all types of industries with molten product equipment, including this short molten filler for products including lip balm tubes, deodorants, and candles.
The VKPAK Molten Filling Machine is designed to fill lip balms, candle wax, stick deodorants, lipstick, shoe polish, car wax, glycerin soaps and petrolatum based products that flow when hot and cool to a solid at ambient temperature. The Molten Filling Machine accurately fill liquids, and liquified solids, into molds or containers at temperatures up to 200° Fahrenheit. The product tank and each fill head are heated and temperature controlled. All machine functions are PLC controlled.
Types Of Molten Product Machinery
Many different industries use molten product equipment, including:
Health and beauty
Apparel (shoe polish)
Candles
Paints and sealants
Cleaning supplies
For that reason, our goal is to provide those clients with equipment that is not only highly efficient, but also reliable. We offer molten product filling machinery that suits your every need.
We offer not only molten liquid filling machines and portable molten fillers, but also accessory machines like wick inserters for candles and cooling conveyors, which speed up the process of the melted product solidifying, ensuring your packaging line's process is quick and efficient.
VKPAK's Liquid Filling Equipment
In addition to offering machinery that's perfect for molten products, we also offer machinery that can be used across a wide range of industries fulfilling a variety of jobs. For different viscosities, we offer many different liquid filler machines that will be most suitable for your product, such as net weigh fillers for very valuable liquids, gravity fillers for thinner liquids, or pressure fillers for thick, very viscous liquids.
Aside from liquid filling machines, we also offer conveyors, bottle cleaners, capping machines, cap sorters and elevators, vertical wheel pluggers, and labelers.
When you're ready to upgrade your current equipment, or you're starting to build out a packaging line from scratch, our machinery is what you need. VKPAK is dedicated to offering high quality, reliable packaging equipment for liquid products, whether you're in the food industry, agricultural industry, automotive industry, or virtually any other line of work. For more information about any of our machines, contact us today.
All machinery suitable for: Deodorant
Deodorant Filling Machines
---
Driven by a cylinder and piston made from materials with one-way valves control the flow of materials; Magnetic reed switch control cylinder itinerary can be regulated filling volume.
Rational design of the aircraft, model compact, easy to operate.
Advanced and high quality AirTAC pneumatic components.
Some contact materials are 316L stainless steel materials, in line with the GMP requirements.
Filling volume and speed of filling can be arbitrary regulated, high filling accuracy.
Widely used by industries of food & beverage, cosmetics, personal care, agricultural, Pharmacy, and chemistry.
VKPAK's Machine Advantage:
For liquid filling.
Adopts pneumatic working principle, simple operation, high filling precision.
A certain concentration or certain size granular materials ideal filling equipment.
Stainless Steel Construction.
Rugged Rotary Valve System Design.
Pneumatic Operation, the air compressor should be prepared by the buyer.
Adjustable Piston Feed Speed.
No-drip Option Included and Installed.
Extremely Easy to Clean and Maintain.
Sanitary Stainless Steel Quick Disconnect Fittings.
Extremely Easy to Operate.
Quick Connect/ Disconnect Pneumatic Fittings.
Capping Machines
---
Labeling Machines
---
Can't find what you were looking for?
Need a custom solution?