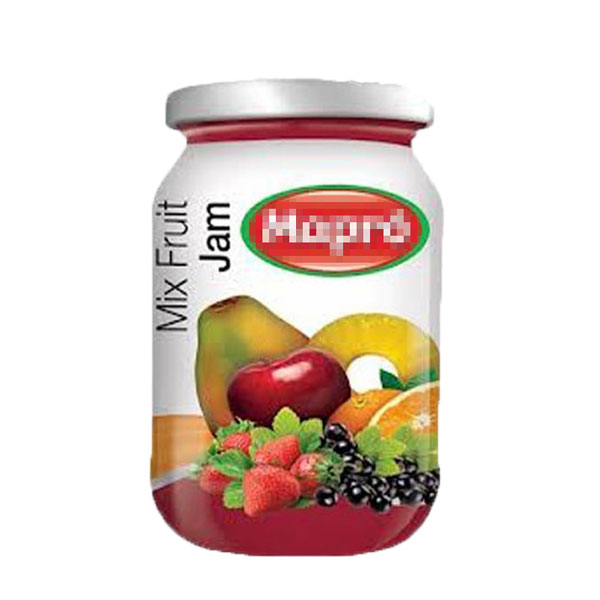 Fruit Sauce is a quick and easy-to-make sauce recipe. The main ingredients used to prepare it are fruits like mango, orange, banana and grapes. You can also add more fruits of your choice to make this sauce. Fruit Sauce can be used as a dressing or syrup over ice-creams, pancakes and desserts. Its sweet favour also compliments other dishes and can be enjoyed in during summers. This sauce recipe would be relished by adults and kids alike.
Alimentary products, especially fresh food that is not pasteurized must be prepared and packed with special care for the product, using suitable packaging materials and carrying out the bottling process complying to all hygiene requirements. Our machines are easy to disassemble and clean, making them the ideal equipment to prepare jars with apple jam, strawberry jam, and other alimentary sauces. Our machines can even fill jars with sauces containing pieces of meat or vegetables. They can fill at room temperature as well as hot temperature.
All machinery suitable for: Fruit Sauce
Fruit Sauce Filling Machines
---
1. Fruit jam filling bottling machine suitable material: Oil, jams, daily chemicals, and something that very viscous.
2. This filling machine is a high-tech filling equipment controlled by microcomputer PLC programmable, equip with photo electricity transduction and pneumatic action.
3. Accurate measurement: adopt servo control system, ensure the piston can always reaches constant position.
4. When close to target filling capacity can be applied to realize speed slow filling, prevent the liquid spill bottle mouth cause pollution.
5. Convenient adjustment: replacement filling specifications only in touch screen can be changed in parameters, and all filling first change in position, fine-tuning dose it in touch screen adjustment.
Features:
Fast change-over design for different size of bottle.
Siemens PLC control syster.
High accuracy, meet with GMP standard.
Digital LCD touch screen display and setting.
No bottle – no filling safety device
Dipping type filling nozzle, no spilling of liquid onto clean bottles and conveyor.
Parts with contact with material are all made of stainless steel of food-grade, no dead angles and easy to clean up.
Each component are connected with clamps,easy for customers to change different material frequently and cleaning requirements.
Adopting domestic and international famous brands electrical and pneumatic components, low failure rate, stable and reliable,using life is long.
All material contact parts are made of stainless steel,corrosion-resistant, easy to disassemble and clean.
Simple adjustment of filling volume and filling speed,once no bottle comes or no material feeding in,the machine will stop automatically. The filler mouth has anti-drip device.
No need to change parts, you can quickly change different sizes or shapes bottle.
Capping Machines
---
Labeling Machines
---
Can't find what you were looking for?
Need a custom solution?