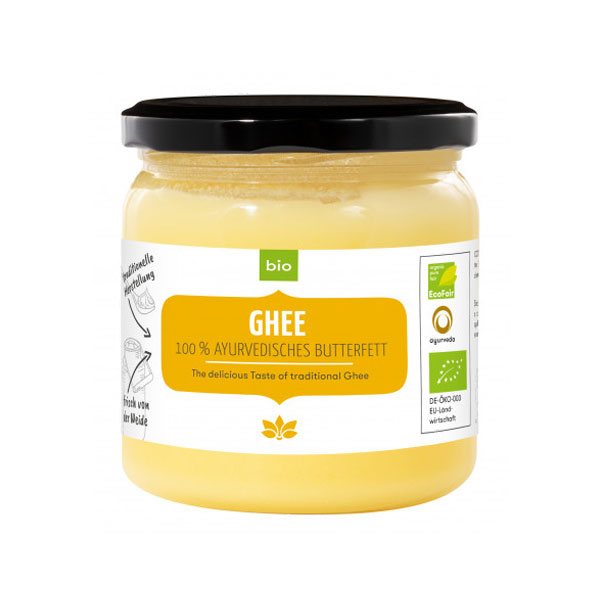 Ghee is a class of clarified butter that originated in ancient India. Ghee is typically prepared by simmering butter, which is churned from cream, skimming any impurities from the surface, then pouring and retaining the clear liquid fat while discarding the solid residue that has settled to the bottom. Spices can be added for flavor. The texture, color and taste of ghee depend on the quality of the butter, the milk source used in the process and the duration of time spent boiling.[
From Wiki
]
When you are bottling ghee there are several types of filling machines you may choose.
VKPAK designs and builds filling machines and packaging equipment for ghee.
As the noted ghee filling machine manufacturer our machine plays a vital role in beverages, pharmaceutical, chemicals, cosmetics and several other industries. This innovative and best performing liquid filling machine is designed to efficiently handle various fill volumes and liquids of varied thickness ranging from water to soft drinks, syrups, lotions and so on. Even though the machine has a linear design, it is compact and can handle any kind of bottles or containers.
Our automatic ghee filling machine is suitable for paste liquid filling such as tomato paste, honey, jam, gel, peanut butter, oil, shampoo, lotion, cream, etc. automatic pasta sauce filling machine adopts PLC program system to control. The machine adopts piston pump and for filling by adjusting the position pump, it can fill all of the bottles in one filling machine, with quick speed and high precision. The hopper and the piston pump can be heated and keep warm.
It's design compact and reasonable, the appearance is artistic.
Control System- Mitsubishi PLC control system, random change filling volume.
Control Panel- Colorful screen, easy-operated, stable and reliable
Function Improvement- The filling nozzle is equipped with filling blocker. This machine can realize diving filling according to the material properties. (this function can be selected)
Real-Time Alarm- Automatic alarming when the fault happens, automatic stopping and alarming when the system appears serious breakdown.
Performance Improvement- Adopting international famous brand to ensure the remarkable quality, stability and high precision.
Machine Elements- The parts contacted with the material use the high grade SS 304 and non-poisonous. ( Could be SS316 if required )
Expansion Function- We can carry out special configuration according to customers' requirements. (airtight, heating, sterilizing etc)
Counting Detection- Real-time counting, reflecting the output directly.
Filling Detection- No-bottle, no filling, it will not conduct filling if the bottles are not enough.
Maintenance Condition- Fully comply with the GMP requirements, easy to disassemble and clean.
Environmental Protection Configuration- Equipped with eco-friendly frame, realizing more cleaner and sanitary operating environment function and more precise filling measurement.
Changing Specification-No need to change any components, easy to realize changing the bottle types by simple adjusting.
All machinery suitable for: Ghee
Ghee Filling Machines
---
Capping Machines
---
Labeling Machines
---
Can't find what you were looking for?
Need a custom solution?