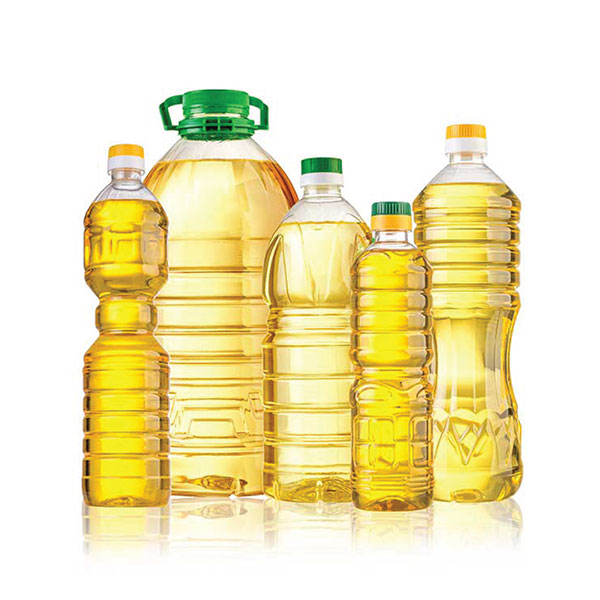 Cooking oil is plant, animal, or synthetic fat used in frying, baking, and other types of cooking. It is also used in food preparation and flavouring not involving heat, such as salad dressings and bread dippings like bread dips, and may be called edible oil.
There is a wide variety of cooking oils from plant sources such as olive oil, palm oil, soybean oil, canola oil (rapeseed oil), corn oil, peanut oil and other vegetable oils, as well as animal-based oils like butter and lard.
When you are bottling cooking oil there are several types of filling machines you may choose.
VKPAK designs and builds filling machines and packaging equipment for cooking oil.
Our company has gained name and fame in offering cooking oil filling machine to the clients. Oil Filling Machines refers to the filling liquids by the capacity of product, measured in by flowmeter. The speed of filling differs as per the volume to be filled as the machine is equipped with bottom-up fill assembly and adjustable volume control. We manufacture these machines using quality measures as per standards. It is efficiently equipped with adjustable volume control and bottom-up filling assembly and filling speed differs with volume. This filling machine work on continous volumetric principle through PLC controlled by Flow meter.
The machine's piston cylinder and piston stroke use the most advanced servo motor diving, timing belt transfers, drives ball screw to move. When containers are transferred to front interception mechanism, detection photoelectric red light glistens, when the last container gets to rear interception mechanism, detection photoelectric red, green light glistens, rear interception shovel closes, at the same time, bottle blocking mechanism blocks bottleneck, filling valves dive into bottle mouth, PLC instructs servo motor to start up, drives connecting bar to transfer, makes piston reciprocate, so that materials in piston cylinder are pushed into containers via pneumatic three- way valve, filling valve and accurate measurement.
Cooking oil bottling line series is special for edible oil rinsing filling, capping and equipped with rotary transmission, PLC and frequency adjuster in speed. It is innovated and designed in the requirement of edible oil technics, on the bases of introducing, digesting and absorbing advanced technology abroad. It is reasonable in structure, safe to operate and easy to maintain, which is an ideal choice for edible oil producers.
All machinery suitable for: Cooking Oil
Cooking Oil Filling Machines
---
Cooking Oil Filling Machine Feature:
Adopt German original SIEMENS (Siemens) PLC control to ensure the performance stability of the system.
Select imported electricity, pneumatic control components, with stable performance.
Photoelectric detection system adopts German products, with reliable quality.
The leading anti-leakage devices ensure that no leakage occurs in the course of production.
The primary-section delivery adopts variable frequency control,the following process adopts special double dislocation connection.
High and low double speed filling can avoid the overflow phenomenon, and can significantly increase the production efficiency.
Single-machine is adapted to multiple varieties, quick and easy adjustment.
The humanization control system has intelligent protection functions. In case of fault alarm, it will display the reasons for faults to ensure the safety of production process.
Electrically adjustable capacity system has real-time data tracking function, which allows touching the screen setting to realize the replacement of species, accurately, and conveniently and quickly.
Capping Machines
---
Labeling Machines
---
Can't find what you were looking for?
Need a custom solution?