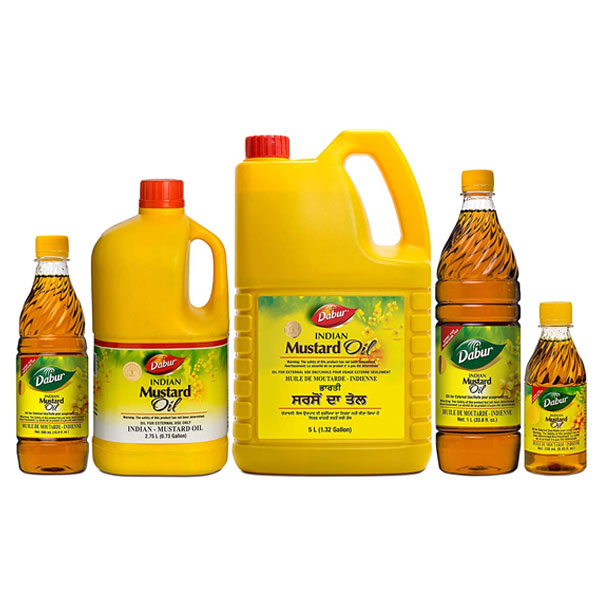 The term mustard oil is used for two different oils that are made from mustard seeds:
A fatty vegetable oil resulting from pressing the seeds,
An essential oil resulting from grinding the seeds, mixing them with water, and extracting the resulting volatile oil by distillation.
Pressed oil has a distinctive pungent taste, characteristic of all plants in the mustard family, brassicaceae. It is often used for cooking in North India, Eastern India, Nepal, Bangladesh, and Pakistan. In Bengal, Odisha, Assam, Meghalaya, Manipur, and Nepal, it is the traditionally preferred oil for cooking.
The characteristic pungent flavour of mustard oil is due to allyl isothiocyanate. Mustard oil has about 60% monounsaturated fatty acids; it has about 21% polyunsaturated fats and it has about 12% saturated fats.[From Wiki]
When you are bottling mustard oil there are several types of filling machines you may choose.
VKPAK designs and builds filling machines and packaging equipment for mustard oil.
Our mustard oil filling machines are designed to meet the changing needs of the lubricant industry. We manufacture the ideal machinery to handle your lubricant filling needs and meet your production goals.
We are a renowned name of the industry engaged in manufacturing and supplying a qualitative array of mustard oil filling machine from China. We offer an entire range of mustard oil filling machine that is best known for its quality. Sturdily constructed these machines are highly durable. These are highly performing and deliver complete sealing. The liquids are sealed to maintain their oxidation stability, and to keep it safe and leakage proof. Owing to the Features like longer service life and smooth operation, our machines are highly demanded in packaging industry.
Our manufactured range of mustard oil filling machines refers to the filling liquids by volumetric flow meter. The speed of filling differs as per the volume to be filled as the machine is equipped with bottom-up fill assembly and adjustable volume control. We manufacture these filling machines using quality measures as per standards. It is efficiently equipped with adjustable volume control and bottom-up filling assembly and filling speed differs with volume. We have in store for our clients an extensive spectrum of oil filling machines that are designed in conformation with international quality standards. These machines feature volumetric piston operated filling system that finds application in packing viscous and oils.
All machinery suitable for: Mustard Oil
Mustard Oil Filling Machines
---
Our mustard oil filling machine is extremely flexible filler, especial for liquid from thin viscous to high density , such as water, oil, lotion, cream, Jam, sauce, honey, ketchup and so on. It is mostly used in the chemicals, foodstuff and pharmaceuticals industry.
The spare parts are proceeding by CNC machines with imported high quality stainless steel, all the main components are imported from Japan, German, Italy and America. Full automatic ,controlled by PLC, operate by touch screen, easy operate and almost no need maintaining.
The Stable vegetable cooking oil filling machine price is manufactured with a 304 stainless steel frame and is capable of supporting 2 to 16 filling nozzles PLC Controls, touch screen.
Features :
304 Stainless steel construction , and the liquid contact parts are 316L stainless steel.
Schneider PLC and touch screen control.
Servo motor Driven, one servo motor drive one piston, high speed and high accuracy.
Accurate filling volume, within ±0.2 for 1000ML.
No bottle ,no fill, automatic warning on errors.
The filling blocked nozzles are anti drops, silk, and auto cut viscous liquid.
Easy to maintain, no special tools are required.
Diving nozzles for bottom up filling of foaming products if need.
Bottle mouth can be located if need.
Capping Machines
---
Labeling Machines
---
Can't find what you were looking for?
Need a custom solution?