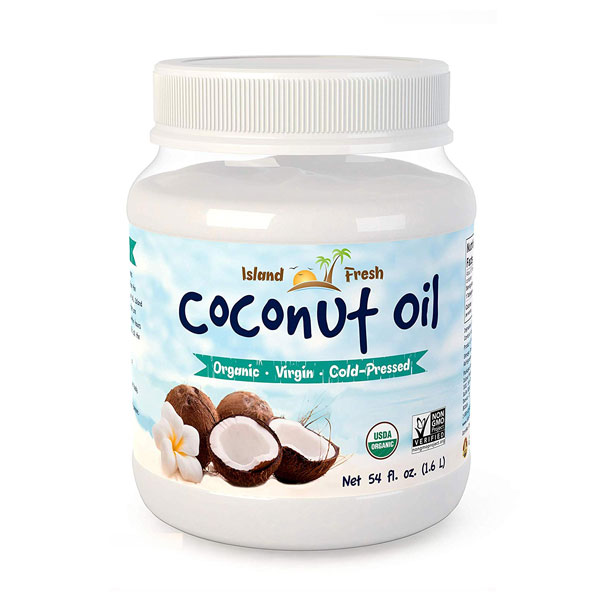 Coconut oil, or copra oil, is an edible oil extracted from the kernel or meat of mature coconuts harvested from the coconut palm. It has various applications. Because of its high saturated fat content, it is slow to oxidize and, thus, resistant to rancidification, lasting up to six months at 24 °C (75 °F) without spoiling. Despite its high saturated fat content, coconut oil is commonly used in baked goods, pastries, and sautés, having a nut-like quality with some sweetness.
Coconut Oil Types
Not all coconut oils are the same, and the impact on health may vary according to type.
Overall, the less processed a food is, the more likely it is to offer health benefits, and the same is probably true of coconut oil.
Extra virgin coconut oil comes from the fruit of fresh, mature coconuts. Processing does not involve high temperatures or added chemicals.
People who choose to use coconut oil should opt for the least processed type.
When you are bottling coconut oil there are several types of filling machines you may choose.
VKPAK designs and builds filling machines and packaging equipment for coconut oil.
This coconut oil bottle filling machine is suitable for filling liquor, juice, liquid seasoning, pesticide and other liquids, gravity transport, multiple filling heads can be filled at the same time. The height and spacing of the filling mouth can be adjusted, the flow of each filling pipe can be adjusted independently. Filling capacity: 100-1000ml, stable and reliable, HMI screen display, clear running state. High precision pneumatic valve ensures 500,000 times no leakage, stable operation, safe and reliable.
High Speed, latest and Functional Model developed to reduce power consumption by running the machine without air compressor. Encased in SS cabinet with individual safety device with ideal suits for packing any viscous liquids products.
All machinery suitable for: Coconut Oil
Coconut Oil Filling Machines
---
Coconut Oil Filling Machine Feature:
Human-machine operation interface, PLC intelligent whole-process control.
Selected parts of the electric control and air control system, with durable and stable performance.
The material of the contact part between the machine and materials is specially configured according to the characteristics of different products, so as to adapt to the filling of corrosive products of different strength, such as disinfectant and toilet cleaner.
The horizontal bottle mouth positioning system further ensures the precision of bottle mouth positioning.
This coconut oil bottle packing machine is equipped with anti-leakage and lifting filling system, it is the best choice for filling high-bubble products.
Maintenance is convenient, do not need any special tools, complete machine form a complete set of data (including machine structure, principle, operation, maintenance, repair, the explanatory data, such as the upgrade), provide adequate guarantee for the normal operation of the machine.
Various filling systems including 6, 8 and 10 filling heads, can be provided to meet different filling needs.
This automatic coconut oil filling machine can form filling line with capping machine, labeling machine.
Capping Machines
---
Labeling Machines
---
Can't find what you were looking for?
Need a custom solution?