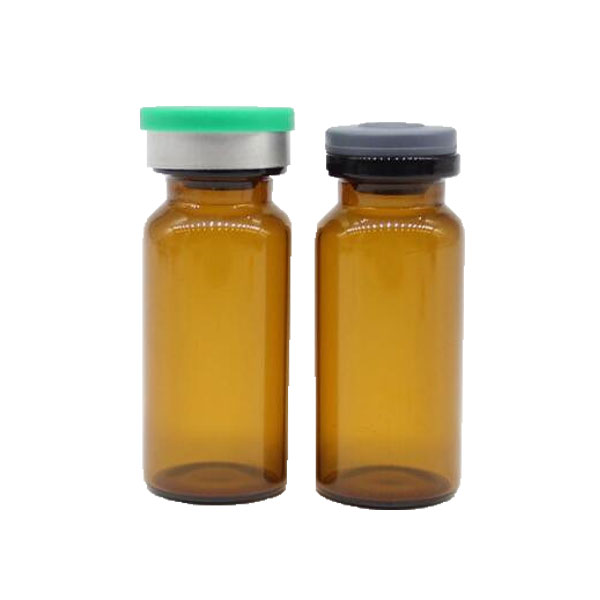 A vial (also known as a phial or flacon) is a small glass or plastic vessel or bottle, often used to store medication as liquids, powders or capsules. They can also be used as scientific sample vessels; There are different types of vials such as a single dose vial and multi-dose vials often used for medications. Injection vial is only used once. A injection vial is a vial of liquid medication intended for parenteral administration (injection or infusion) that is meant for use in a single patient for a single case, procedure, injection.
Automatic injection liquid vial filling machine is a very efficient machine used for filling up the injection liquid in to the vials. Automatic injection liquid filling machine is highly preferred machine for round containers. It also has a provision of placing rubber stoppers on top of the containers in order to protect them from contaminants. We are also one of the leading vial filling machine manufactures providing assurance of high precision operations without much wastage or spillage of the contents. The vial liquid filling machine has the capability of attending considerable number of vials per hour as the machine has excellent workability.
When you are bottling injection liquid there are several types of filling machines you may choose.
VKPAK designs and builds filling machines and packaging equipment for injection liquid.
The machine fills liquid into the vial and then adds a rubber stopper. The device receives sterile vials that pass through a conveyor belt and then a star wheel that holds vials in position when filling. Special sensors are mounted to ensure that no vial, no filling condition is achieved. The filling process is achieved through the syringes and nozzles. After completion of the filling process, the star wheel exit mechanism delivers the six vials to the vibratory rubber stoppering system via a conveyor for sealing and finally exits vials after sealing.
The contact parts are manufactured using corrosion free stainless steel SS 316 and made according to GMP specifications. Piston pumps are used during filling and the volume can be adjusted by altering the stroke length. Syringes have non-return valve to ensure that the sucking and delivery process have no volume variation.
Advantages of Injection Liquid Vial Filler
We are one of the leading injection liquid vial filling machine manufacturers in China. The automatic vial filling machine offers high accuracy and precision in liquid filling. It is very easy to operate. This vial filler not only minimizes the wastage of liquid but also attends high number of vials per hour. One of the most important benefits of this vial filling machine is that it places rubber stopper once the filling process is complete. It is one of the most preferred choices when it comes to filling the round containers.
The vial filling station is equipped with a peristaltic pump for liquid products, or with a volumetric filling station for viscous or powder products. The adaptation to different heights of containers is made through digital positioning gauge.
The vial packaging equipment is designed to be used in sterile room applications, in compliance with the cGMP requirements. This equipment is designed for the pharmaceutical, biotech, and similar industries. This equipment is suitable for clinical trials or medium production batches. This is not the only vial packaging equipment provided by VKPAK. VKPAK offers numerous vial filling machines for processing glass, plastic, and metal vials and bottles.
All machinery suitable for: Injection Liquid
Injection Liquid Vial Filling Machines
---
Complete line of injectable vial liquid filling line including automatic injectable liquid filling with rubber stoppering machine, automatic aluminium vial cap sealing machine, automatic online visual inspection table, automatic round container self adhesive (sticker) labelling machine, vial liquid filling machine, packing conveyor belt with speed available different model 20 vail per minute to 400 vail per minute depend suitable line machines.
The compact vial line is consist of series vials washing machine, circulating heated air sterilizing tunnel and liquid filling and stoppering Machine for vial. And each machine can be used as unit alone. It is apply for filling 2-30ml vial, it can achieve the processing such as ultrasonic washing, three time water rinsing, three-time air spraying, sterilizing and dehydrogenation, cooling, Liquid filling, protection gaseous filling (nitrogen),and stoppering.
Capping Machines
---
Labeling Machines
---
Can't find what you were looking for?
Need a custom solution?