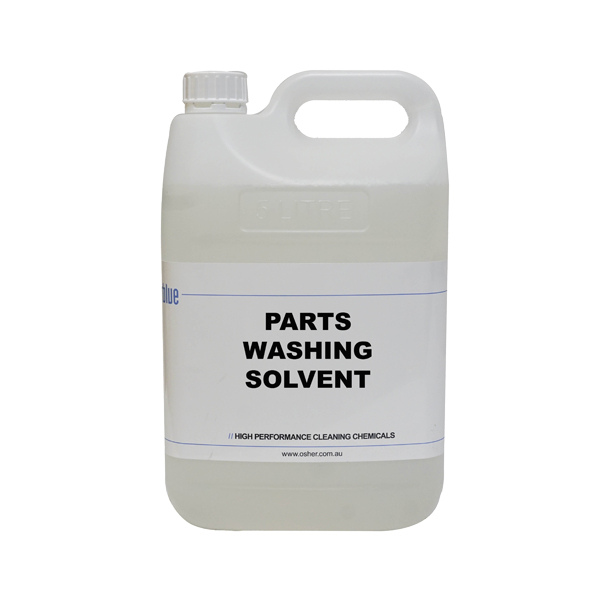 A solvent is a substance that dissolves a solute, resulting in a solution. A solvent is usually a liquid but can also be a solid, a gas, or a supercritical fluid. The quantity of solute that can dissolve in a specific volume of solvent varies with temperature. Common uses for organic solvents are in dry cleaning (e.g. tetrachloroethylene), as paint thinners (e.g. toluene, turpentine), as nail polish removers and glue solvents (acetone, methyl acetate, ethyl acetate), in spot removers (e.g. hexane, petrol ether), in detergents (citrus terpenes) and in perfumes (ethanol). Solvents find various applications in chemical, pharmaceutical, oil, and gas industries, including in chemical syntheses and purification processes.[
From Wiki
]
VKPAK has built many systems over the years for producers of inorganic and organic solvents, flammable petroleum products, solvent based paints, explosive compounds for munitions and high proof ethanol and liquors for distilleries. We build more sophisticated high speed, electrically operated machines with all of the versatility of our standard filling systems.
The choice of how a hazardous location filling machine is designed and applied and what product it is being used for depends greatly upon the interpretation of the various insurance, national and local regulatory agencies and inspectors as well as applicable standards in the National Electrical Code. VKPAK always takes the most conservative approach as to avoid any conflicts with any regulatory entities.
Material compatibility is crucial when handling liquid solvent. At VKPAK our staff have many years of experience in dealing with a wide variety of solvent products and our machines have been designed to accommodate this diverse range of products.
Machine components are generally manufactured in stainless steel, although glass and plastics are used for handling acid and alkaline products where stainless steel is not suitable.
From free flowing solvents through to viscous adhesives, our range of machines will be able to handle most chemical products from 5ml up to 5 litres as standard and up to 25 litres with the additional multi-dose counter.
Screw on, twist on, push on and ROPP caps can all be accommodated on our range of Capping Machines.
All machinery suitable for: Solvent 
Solvent Filling Machines
---
Capping Machines
---
Labeling Machines
---
Types Of Solvent Filling Machine
---
Overflow Solvent Filling Machine
Solvent products with thin viscosities that are filled into narrow opening bottles, cans and canisters and be filled on either the overflow filling machine or the gravity filling machine. The primary reason for this is that the fill height of the containers are visible to the consumer and the overflow filling machine guarantees that all bottle fill heights will be the same within 1/16″. This is particularly important in the case of liquor filled into glass bottles where the manufacturing variances of the glass can be significant. Solvents such as acetone and methanol that are filled in semi translucent bottles are also best filled on this type of filling machine since the fill height in the bottle is also readily apparent to the consumer.
Some flammable products should not be pressurized because the flashpoint of the product may be lowered to a level that makes it unsafe for commercial filling operations. Also, continued recirculation of the product in an overflow filling machine could increase vaporization of the product to unsafe levels depending on the operator's control and design of the hazardous location filling area. In these cases, we would not recommend an overflow filler but more commony, a gravity filling machine.
Gravity Solvent Filling Machine
Like the overflow filling machine for liquid solvent described above, the gravity filling machine is also useful for liquid solventproducts with thin viscosities into narrow opening bottles, cans and canisters. It is also useful for filling large containers of solvent based chemicals where the top of the container cannot be sealed and where it is not practical to pressurize or recirculate the product for safety reasons.
Although there are inherent accuracy issues with time gravity filling machines, they are relatively cost effective machines and the producers are generally not as concerned about precision of filling accuracy of these commodity based products. Also, since these machines are often used for bulk filling applications of flammable products, the accuracy errors produced by timing errors become relatively small as a percentage of total fill volume.
Piston Solvent Filling Machine
The most common types of flammable products filled in a piston filling machine are solvent based coatings and paints into cans and to a lesser degree, into bottles. Coatings and paints by nature are thicker viscosity and require a positive displacement delivery system to fill a precise quantity of product under pressure regardless of viscosity changes. Products like paint would be too thick to recirculate in an overflow filling machine or flow out of a time gravity filling machine.
Many piston fillers on the market use pneumatic only logic control for operation because the piston filling machine operating system is quite simple; only manual adjustments are made to change the fill volume. Although pneumatic/mechananical piston fillers do have a disadvantage in longer setup times, this is generally not an issue for paint producers since the generally accepted fill sizes are limited and therefore changeovers are not frequent. VKPAK can offer both pneumatic logic controlled systems as well as electrically operated piston fillers for hazardous location operations. It is our experience that electrically operated systems are more trouble free over the period of ownership. There is also an advantage in operator training and setup when using digital controls instead of pneumatic analog controls.
Servo Pump Solvent Filling Machine
This type of filling machine is the most costly machine to build especially in a hazardous location configuration but for some applications, it is ideally suited. Because the servo filling machine is easy to clean, it is typically used for high value flammable products in large fill sizes , that require multiple changeovers, or have a particularly challenging cleanup after use. An example of this would be a solvent based, food grade flavor operation requiring frequent and thorough cleanups between flavor batches to avoid cross contamination.
If you have even a more obscure product that requires hazardous location installation, VKPAK has a breadth of industrial application's experience that is unmatched by any of our competitors.
Can't find what you were looking for?
Need a custom solution?