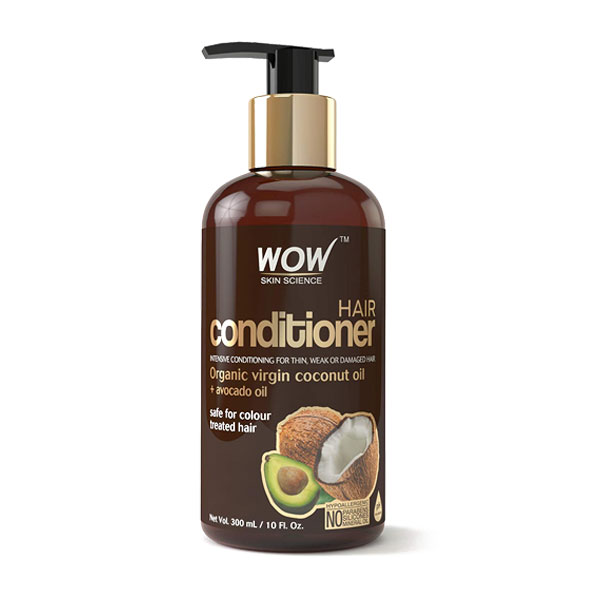 Hair conditioner is a hair care product used to improve the feel, appearance and manageability of hair. Its main purpose is to reduce friction between strands of hair to allow smoother brushing or combing, which might otherwise cause damage to the scalp. Various other benefits are often advertised, such as hair repair, strengthening, or a reduction in split ends.
Conditioners are available in a wide range of forms including viscous liquids, gels and creams as well as thinner lotions and sprays. Hair conditioner is usually used after the hair has been washed with shampoo. It is applied and worked into the hair and may either be washed out a short time later or left in.[From Wiki]
Hair conditioner is one of the many products that VKPAK liquid fillers and other types of machinery are capable of filling and packaging. In addition to top-quality conditioner filling machines, we also carry a selection of other types of liquid packaging machinery to fulfill orders. A complete system of our machinery can improve and maintain profitability and overall efficiency in production lines form many years. We offer the ability to fully customize equipment to meet your facility's individual needs, which can significantly reduce maintenance requirements and avoid costly breakdowns.
When you are bottling hair conditioner there are several types of filling machines you may choose.
VKPAK designs and builds filling machines and packaging equipment for hair conditioner.
Our hair conditioner liquid filling machines are designed to meet the changing needs of the hair conditioner industry. We manufacture the ideal machinery to handle your hair conditioner filling needs and meet your production goals.
Integrate A Complete System Of Hair Conditioner Filling Equipment
Hair conditioner is among the more viscous liquid products that VKPAK's equipment is designed to handle. Our hair conditioner filling machines and other types of liquid packaging equipment can fulfill orders for hair conditioner containers of with a wide range of size and shape specifications. We also offer other types of machines to further increase productivity, which we can help you select based on your application's individual requirements. We carry many types of liquid fillers for a variety of applications.
After the completion of the filling process, you can use cappers to place custom-fitting caps on conditioner containers of different sizes. Labelers can then apply customized labels to these containers with unique text, images, and branding using mylar, paper, or clear plastic materials. The production line can also utilize a system of conveyors that transport containers from one end of the assembly to the other with various speed settings and shape configurations to meet facility space requirements. A complete system of this equipment can ultimately improve the liquid packaging process in the long term.
Construct A Customized Configuration Of Machinery
If you want a consistently efficient production line that provides the best achievable results in packaging and filling, consider working with VKPAK to design and implement a system of customized hair conditioner filling machines and other equipment available from our inventory. We can assist with everything from machine selection to installation and maintenance, with a fully customized system that expands your facility's overall longevity, providing the same level of quality for many years.
To get started on design and implementation of a system of hair conditioner filling machinery and other liquid packaging equipment in your facility, contact VKPAK and work with an expert immediately to discuss the details of your specific project. We can also provide a selection of services to make sure you get the most out of your equipment, including installation, field service, leasing, high-speed cameras, and performance improvement. You can combine our products and services to make the packaging process as efficient and profitable as possible.
Hair Conditioner Sample
The sample only shows part of the bottles. Our hair conditioner filling machine is suitable for all kinds of plastic and glass round bottles, square bottles and special-shaped bottles, etc.
All machinery suitable for: Hair Conditioner
Hair Conditioner Filling Machines
---
Hair care products are just one of the many types of personal care products that VKPAK can fill. Whether it is gel, shampoo, or conditioner, the VKPAK machines can tackle just about any type of hair care product. One of the more popular machines for these products on a automatic basis is the piston filler. This filling machine is ideal for viscous products such as shampoo, conditioners, and lotions and can accommodate 2-12 filling stations. The piston pump is often the best choice since it's equipped with a positive acting air operated spool valve. This will prevent viscous products from shutting the valve off or knocking the valve off its seat. A bottom-up filling option is also available which provides an even fill. This option allows the nozzles to be lowered to the bottom of the container before filling and then rise just above the liquid while the container is being filled.
Capping Machines
---
Labeling Machines
---
Can't find what you were looking for?
Need a custom solution?