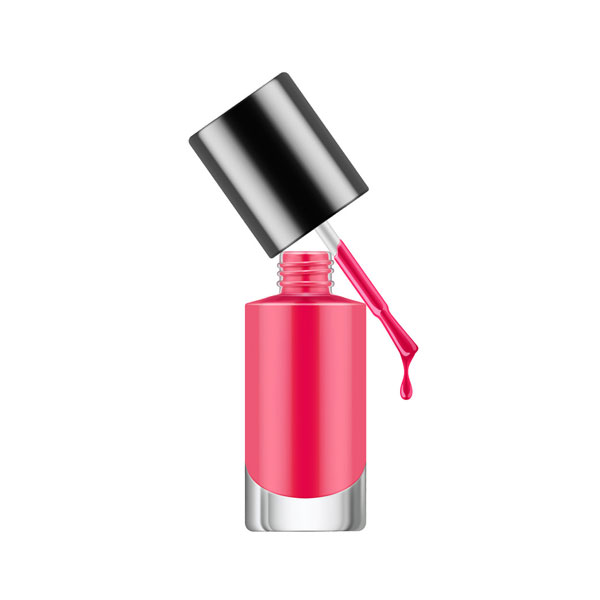 Nail polish (also known as nail varnish or nail enamel) is a lacquer that can be applied to the human fingernail or toenails to decorate and protect the nail plates. The formula has been revised repeatedly to enhance its decorative effects and to suppress cracking or peeling. Nail polish consists of a mix of an organic polymer and several other components that give it its unique color and texture. Nowadays nail polishes come in all shades of colors and play a significant part in manicures or pedicures.
Traditionally, nail polish started in clear, white, red, pink, purple, and black. Nail polish can be found in a diverse variety of colors and shades. Beyond solid colors, nail polish has also developed an array of other designs, such as crackled, glitter, flake, speckled, iridescent, and holographic.[From Wiki]
Nail polish, ointments, UV nail gel, hardening gels and nail strengtheners: we introduce you to our equipment suitable to package all products related to nail art
Our machines are the most practical and flexible solution to package small doses of nail polish and other products specifically produced for nails. Our machines are known for their simplicity, speed of use, and are easy to clean. But above all, our machines are resistant and made of high quality materials in order to fill nail polish or any other kind of nail product. The dosing machine is designed to be incredibly accurate and does not waste product.
When you are bottling nail polish there are several types of filling machines you may choose.
VKPAK designs and builds filling machines and packaging equipment for nail polish.
Our nail polish liquid filling machines are designed to meet the changing needs of the nail polish industry. We manufacture the ideal machinery to handle your nail polish filling needs and meet your production goals.
We are one of the leading filling machine manufacturers in the market. We provide the large range of the nail polish filling Machine to our customers. We use the latest technology and quality materials to manufacture the filling machine.
Nail Polish Filling Machine – Equipped With Advanced Features
Our filling machine is specially designed to meet the nail polish industry needs. Our filling machine comes with the advanced features that allow you to complete the process quickly and easily. Our experts understand the client needs and design the filling machine. Our filling machine provides the high performance. We have the qualified team to examine the machine parts and working condition before marketing the products.
Buy Nail Polish Filling Machine at the Lower Price
Our filling machine is simple to clean and you can also change the nail polish color easily as per your needs. The single nozzle filling machine is manufactured by the aluminum extraction. It is simple to adjust and our machine can fill any kind of the liquid in the different bottles with the similar level of water. Our filling machine is designed with the low voltage that avoids the sparks. It is convenient to move from one place to another place easily. The installation process of our nail polish filling machine is simple. We offer the filling machine at the discount that helps you save money on buying this machine.
CE standard high quality nail polish bottle filling machine is a filling, the inner plug, inside tamponade, on the cover, unscrew the cover, the main part of the composition of PLC control. The machine through the cam drive, positioning accuracy, stable transmission. PLC automatic control filling, internal tamponade, capping the whole process. Automatic injection molding machine can be formulated by blowing directly into the filling system, to prevent cross-infection, the entire process is completed under sterile conditions. Without washing and drying. This machine is suitable for nail polish, nasal drops, ear drops, essential balm and other small dosage formulation filling .
All machinery suitable for: Nail Polish
Nail Polish Filling Machines
---
Our nail polish bottle filling capping machine has the advantages of simple operation, accurate filling, simple equipment cleaning and maintenance. Widely used in daily chemical, oil and other industries, can be filled with nail polish, gel polish, viscous cosmetics and other liquid products. The machine is compact and reasonable design, simple and beautiful appearance, easy to adjust the filling volume.
Capping Machines
---
Labeling Machines
---
Can't find what you were looking for?
Need a custom solution?