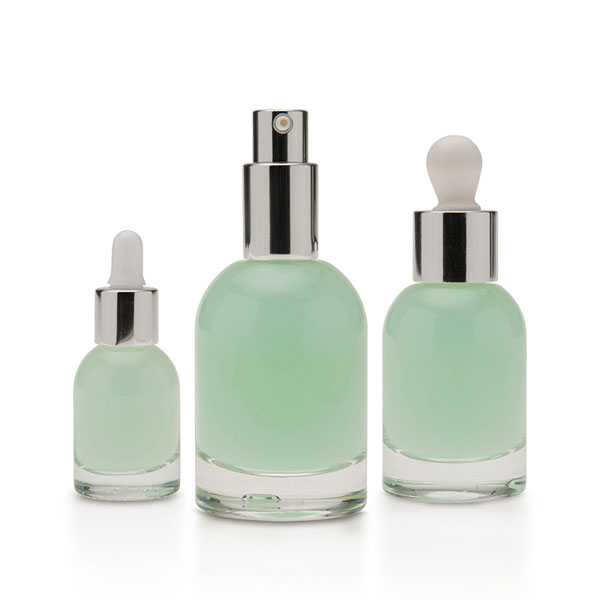 Cosmetics are products used to enhance or change the appearance of the face, fragrance or the texture of the body. Many cosmetics are designed for use of applying to the face and body. They are generally mixtures of chemical compounds derived from natural sources (such as coconut oil), or may be synthetic or artificial. Cosmetics that are applied to the face to enhance one's appearance are also known as makeup which include items such as; lipstick, mascara, eye shadow, foundation, blush, highlighter, bronzer and several other products.
Cosmetics are intended to be applied externally. They include, but are not limited to, products that can be applied to the face: skin-care creams, lipsticks, eye and facial makeup, towelettes, and colored contact lenses; to the body: deodorants, lotions, powders, perfumes, baby products, bath oils, bubble baths, bath salts, and body butters; to the hands/nails: fingernail and toe nail polish, and hand sanitizer; to the hair: permanent chemicals, hair colors, hair sprays, and gels.
When you are bottling liquid, viscous or paste cosmetic there are several types of filling machines you may choose.
VKPAK designs and builds filling machines and packaging equipment for cosmetic.
Cosmetic creams, hair gel, lotions, toothpastes, scrubs, or body lotions; we offer solutions to store any kind of cosmetic product into any kind of container
Our machines are the perfect solution to fill cosmetic products into normal as well as challenging container shapes. The machines we offer to fill cosmetic products are easy to clean, flexible, fast, and above all composed of materials suitable to process any kind of cosmetic product. From filling, capping, and labeling: our equipment continues to meet the ever-demanding cosmetic and personal care industry.
Cosmetic packaging needs can vary widely so we offer several packaging solutions for liquids and pastes. We'll supply the perfect cosmetic equipment for your needs whether that's a piston or auger machine. You can get a high-quality cosmetic filling machine to fill jars, sachets, nail polish bottles, makeup kits or any other container.
To maximize efficiency and productivity in your cosmetics production line, consider installing a system of cosmetic filling machinery form VKPAK in your facility. We offer a variety of liquid filling machines that can meet the requirements of facility space restrictions, with a selection of cappers, conveyors, and labeling machines also available. A custom combination of machines can make your facility less vulnerable to breakdowns and increase productivity.
Since the cosmetics industry changes rapidly, we work hard to create cosmetic equipment which can accommodate containers of various shapes and sizes. They can also handle products with varying levels of viscosity. No matter what the consistency of your product is, we'll find the right solution for you.
The filling process for cosmetics is hardly any different from food considering that both use the same types of machines to meet varying product consistencies. It's essential for cosmetic filling equipment to get the amount per container just right, even if the substance is as thick as paste. That's why we design every cosmetic filling machine with varied product consistencies in mind.
Our cosmetic liquid filling machines are specifically built to meet the constantly changing demands of the cosmetics industry. We are continuously striving to make our cosmetic filling equipment able to accommodate more container shapes and sizes. Our goal is to manufacture the best machines that are able to handle various levels of viscosity.
Our Machines Are Built To Accurately Dispense A Broad Range Of Liquid Cosmetic Products, Such As:
Balms
Shampoo and Conditioner
Lotion
Creams
Cologne/Perfume
Nail Polish
Install A Complete Cosmetic Filling Equipment System
Cosmetic products have varying levels of viscosity, which is why you should make sure you install the right liquid filling machinery in your facility to get the results you want. Overflow fillers, piston fillers, pump fillers, and gravity fillers are available depending on viscosity. Whether you have an assembly for gels, lotions, ointments, pastes, creams, or other types of liquid cosmetics, we have cosmetic filling equipment that can handle these products and keep your production line moving smoothly.
Following the liquid filling process, other types of equipment can maintain efficiency of the packaging process all the way through to completion. Capping equipment can apply caps of different shapes and sizes to a wide range of containers, labelers can apply high-quality labels with custom graphic and text, and conveyors can transfer products at varying speeds between stations.
Design A Custom Production Line For Cosmetics
To meet the specific requirements of your application, we can help you design a customized system of cosmetic filling equipment. Choose from different sizes and configurations to optimize the liquid packaging process, with help from one of our packaging experts. We can also help you install your custom liquid filling line and test it to make sure it's capable of giving you the results you want to see.
VKPAK knows that your needs may not be the same as others, which is why we allow you to design your very own filling machine. By integrating the features of your choice, you are able to ensure quality and production efficiency.
Our filling machines are all designed to meet the demands of the cosmetics industry as well as other industries. We can help customize your filling machine so that it's best suited for your products, be it food, beverage, or cosmetics.
Our experience in filling and packing equipment manufacturing ensures the workmanship put into any cosmetic filling equipment we produce. We always strive to apply the latest technology to our products so that our clients always get the best that the Filling Equipment Company has to offer at the most reasonable price.
If you want to get started on the design and implementation of custom cosmetic filling machinery, speak with one of the experienced staff at VKPAK. We can help ensure that your production line provides years of consistently high-quality service, with minimal risk of mechanical issues breakdowns. Along with reliable liquid filling equipment, we also offer additional services including installation, leasing, and field service. We also offer high-speed camera services, which can provide a closer look at operations and help determine what steps you can take to improve your equipment's performance.
All machinery suitable for: cosmetic
Cosmetic Filling Machines
---
Capping Machines
---
Labeling Machines
---
Can't find what you were looking for?
Need a custom solution?