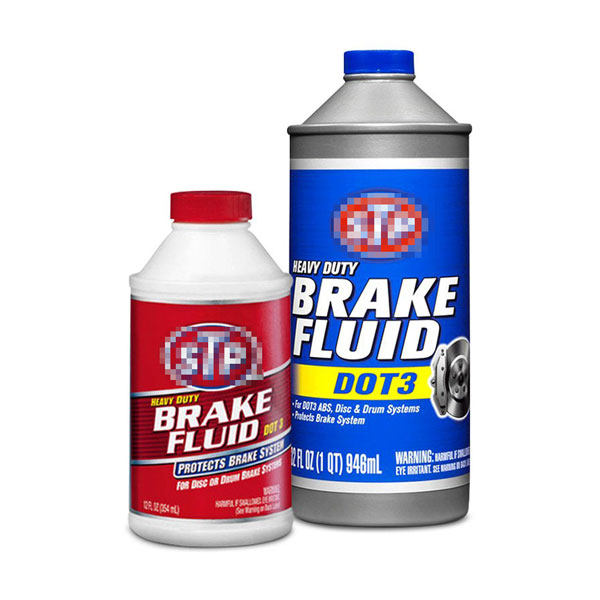 Brake fluid is a type of hydraulic fluid used in hydraulic brake and hydraulic clutch applications in automobiles, motorcycles, light trucks, and some bicycles. It is used to transfer force into pressure, and to amplify braking force. It works because liquids are not appreciably compressible.
Most brake fluids used today are glycol-ether based, but mineral oil and silicone-based fluids are also available. Brake fluids must meet certain requirements as defined by various standards set by international, national, or local organizations or government agencies. Brake fluids must have certain characteristics and meet certain quality standards for the braking system to work properly.
The flexibility, versatility and range of VKPAK's filling and capping machines make them suitable for a wide range of automotive applications, including cleaning, maintenance and restoration liquids.
Basically the proposed automatic brake fluid filling machine is designed for assembly line applications. The machine is modular; besides the basic equipment different accessories or attachments could be selected to facilitate the assembly line operations.
Our brake fluid filling machine offers solution for brake bleeding on assembly lines. It is highly consistent and can operate with a single operator. It works on the principle of evacuation and metered oil filling operation. Its improved design especially for assembly line applications makes it maintenance friendly. The latest technology incorporated in it alert the user for any fault and hence it can be easily repaired.
All machinery suitable for: Brake Fluid
Brake Fluid Filling Machines
---
Advantages
No bottle no filling facility and automatic stop the next work when the bottle was not in the right position
Equiped with high quality drip-proof filling nozzles,after filling,no drops
Heavy duty sus 304 stainless steel, high quality tig welded tube frame and material contacted part is sus 316 stainless steel
It comes with the PLC standard and Schneider electrical parts(something wrong, they fix it up for free)
Filling nozzle slowly-out filling mode to prevent from foamy
High consistent liquid fill level because can adjust the whole measurement pump's filling volume in a lot, and minimum adjustment to each measurement pump,easy to operate and adjustment
Piston quantitative theory
Veriable speed control,can control the filling speed well
Available with 4 to 12 filling nozzles
Servo motor driver,low maintenance,can work more hours compared with normal motor
Cooperation between imported electromagnetic clutch and electromagnetic brake to decrease inertia,so high filling precision of 0.5%
Alarming system in case of abnormal operation
Max filling volume up to 5 L
1 year guarantee period and lifetime maintenance
Capping Machines
---
Labeling Machines
---
Can't find what you were looking for?
Need a custom solution?