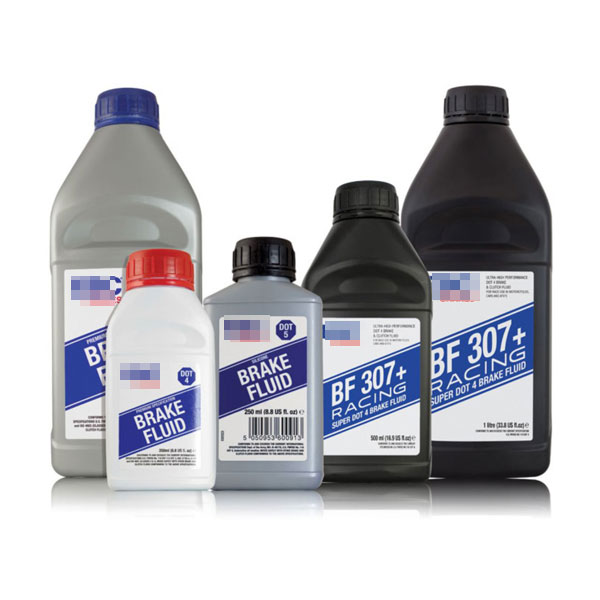 Brake oil is a type of hydraulic fluid used in hydraulic brake and hydraulic clutch applications in automobiles, motorcycles, light trucks, and some bicycles. Brake oil must maintain a low level of compressibility, even with varying temperatures to accommodate different environmental conditions. This is important to ensure consistent brake pedal feel. As compressibility increases, more brake pedal travel is necessary for the same amount of brake caliper piston force.
The fluid pressure, concentration and physical properties are very important from the working point of view. In order to ensure correct working of such fluid filling machines, it is necessary to eliminate their problems causing huge assembly line downtime.
When you are bottling brake oil there are several types of filling machines you may choose.
Our automatic brake oil filling machine is widely used in filling a variety of oils and viscous liquids, such as peanut oil, blend oil, rapeseed oil and other edible oil filling.
This type of machine can be used for fixed amount small package filling,straight line type filling, metical, electric, apparatus control of all sorts of viscous and no viscous,erosive liquid,such as plant oil chemical,liquid,daily chemical industry.It is rather simple and rapid to change items,the design is quite distinct,the property is Very advantageous,its appearance corresponds to international concept for mechanical equipment.
All machinery suitable for: Brake Oil
Brake Oil Filling Machines
---
Advantages
Electronic and pneumatic routs are protected by a control box ( to keep them from humidity and short circuit caused by water from cool air)
Equipped with security door and protection cover, 3 color alarm lamp(Safe design, intelligent alarm)
Poly carbonate for protection cover (transparent,pressure bearing , and can be cleaned by alcohol)
Equipped with no –drip nozzles and plate to collect the dripping liquid ( avoid dripping liquid polluting the containers)
Equipped with horizontal position bottle blocker ( to keep the nozzles accurately aim at the bottle neck )
304 frame, parts touching product is made of USU316L, manufactured by Taiwan producer
Capping Machines
---
Labeling Machines
---
Can't find what you were looking for?
Need a custom solution?