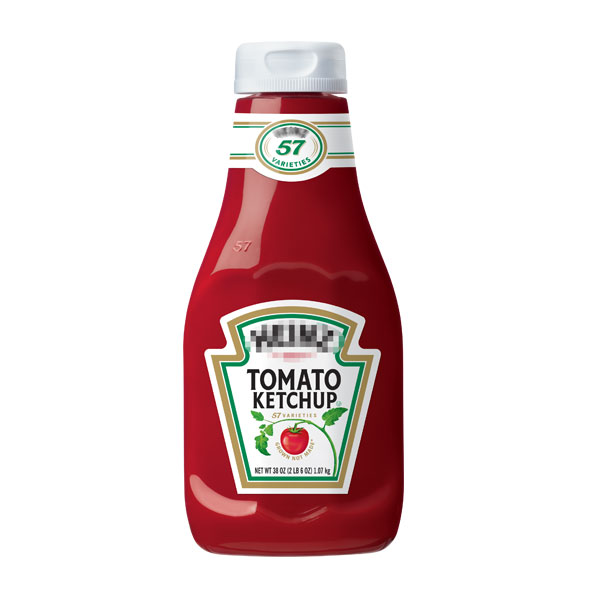 Tomato ketchup, also known as catsup, ketsup, red sauce, and tomato sauce, is a sauce used as a condiment. Tomato ketchup is a sweet and tangy sauce now made from tomatoes, sugar, and vinegar, with seasonings and spices. The spices and flavors vary, but commonly include onions, allspice, coriander, cloves, cumin, garlic, and mustard, and sometimes include celery, cinnamon, or ginger.
Tomato ketchup is most often used as a condiment to dishes that are usually served hot and may be fried or greasy: french fries, hamburgers, hot dogs, chicken tenders, tater tots, hot sandwiches, meat pies, cooked eggs, and grilled or fried meat. Ketchup is sometimes used as the basis for, or as one ingredient in, other sauces and dressings, and the flavor may be replicated as an additive flavoring for snacks, such as potato chips.[From Wiki]
When you are bottling ketchup there are VKPAK ketchup filling machines you may choose.
Ketchup with fish sauce, originating in China, has reached the UK through Singapore and has spread all over the world. Today, especially in the fast food sector, millions of consumed ketchup products have become a very popular sauce. With ketchup filling machines it can be used for packing liquids such as mayonnaise, honey, mustard, various sauces, olive oil and milk.
Parts that are in contact with the product is made of SS316 stainless steel suitable for food packaging. The machine construction is made of SS304 stainless steel depending on customer request.
We are the leading manufacturer and supplier of high quality Ketchup Filling Machine. We are an ISO 9001:2008 certified company engaged in offering products that are well known for their quality performance and low maintenance. Our range of products is fabricated using premium grade stainless steel that is tested on various parameters before putting into use. Ketchup Filling Machine is well-known for its compact design, durability and robust construction. Known for high efficiency and robust construction, the provided machine is manufactured using the best grade components and ultra-modern techniques. Also, this Ketchup Filling Machine is highly cherished in food processing industry due to its automatic functioning.
Ketchup, honey and warming process:
In order to be able to fill liquid products with liquid filling and packaging machines, the product has to be heated to a certain degree. These are generally high viscosity products and their viscosity is very low. The liquid product with high viscosity is heated and energy is supplied to the molecules, thereby increasing fluidity. Fluency means more packaging for the manufacturer. Ketchup should be heated up to 80-90 degrees before packing. This heating ensures that the harmful bacteria in ketchup can be killed and the filling can be made easily, 40 degrees of heat is sufficient for honey. The excess or low number of these numbers will result in direct or indirect damage to the product.
All machinery suitable for: Ketchup
Ketchup Filling Machines
---
Capping Machines
---
Labeling Machines
---
Can't find what you were looking for?
Need a custom solution?